We can reduce the overall price of any personal computing device by up to 70% and spread it across its lifetime. Rousters have longer lifespan since they don't need physical upgrades and users can increase their computing power at any time. Having the entire computer on the cloud is safer, more reliable and above all-allow users to retain their files and applications across devices.

The users have been on a lookout for such a solution for quite some time. Virtual Desktop Infrastructure came to life 10 years ago and maintained a steady growth of 28% per year to 10.3 billion today. This trend is expected to continue for the next 5 years and bring the market to 35.35 bil by 2023. Slowly but steadily VDI finds its way in the traditional 400 billion computer market. The technology potential for explosive growth is immense with entire segments yet to be approached: SMBs, home users, BI and video industry, etc.
28% year to year growth for the last 10 years, expected to maintain that speed for the next 5. Currently evaluated at 8 bil and steadily eating away the larger 400+ bil computer market




The same working environment
Every device it the same computer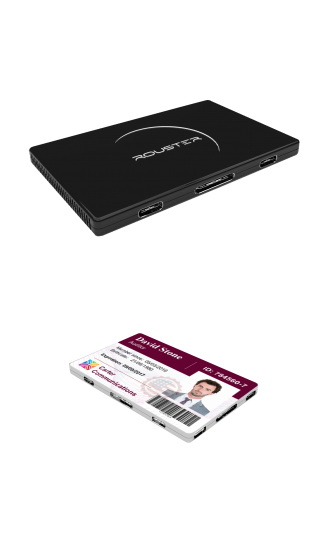 Rouster One is the core of the Rouster ecosystem, providing connection to the Rouster access suite. It is coupled with Rouster sets to take the right shape for the particular situation - a laptop, desktop, presentation set, game console, arcade game, etc. Building a modular thin client allows us to infinitely expand our product line while maintaining extremely low acquisition costs.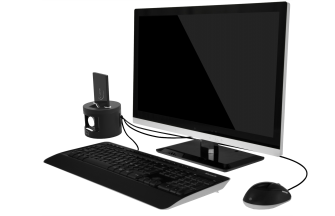 The office set turns Rouster One in a desktop computer with just a slide. It is the perfect solution for the office, home and public establishments such as hotels, airports, train stations, libraries, coworking spaces, etc. With its low acquisition cost and the option for centralized management of access and usage it will quickly become the preferred solution for many large-scale and institutional customers.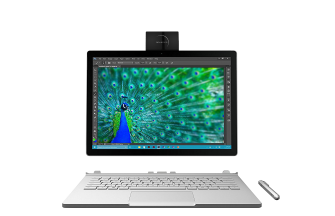 Desktops are fine for longer hours of work but sometimes you have to travel around. If you are not sure that you will have a Rouster desktop set available at any location you can always bring in your 3-in-1 set. Use it to turn your Rouster One in a tablet or a laptop. Since Rouster One is small and energy efficient we can use the extra space in the form factor to give our users a device with days of battery life and constant connection to mobile internet!
A common mistake during presentations is to forget your audience and focus on your visual aid. To be able to forget it and dive into the talk a user needs a reliable and easy solution. Our presenter set is something that you would take out of your pocket, connect with the beamer and get you rolling. You will no longer need to carry around a laptop, wonder if your phone would recognize the beamer or suffer the agony of realizing that you don't have the right port in the last minute.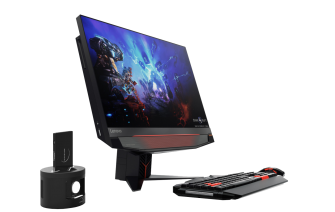 For now the gamer set is similar to the desktop solution but with improved design. A simple nod to one of our target segments and a promise that the company plans to develop a dedicated product and service line aimed at one of the most desired segments - gamers. We will use it to start an open conversation to harvest bright ideas on how we can make Rouster the solution for perfect gaming experience.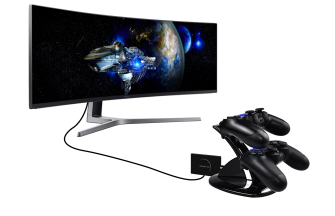 Desktop stations are awesome for online gaming but sometimes you just need something more casual and maybe share with a friend. To serve those gamers we have our console set that would turn Rouster One in a reason to hang out with friends. You don't have that cool new game? No worries, any of your guests can take out his Rouster One and plug it in so you can check out what he has brought to the part.

Mobile and personal

Complete and simple
Easy to adopt

Free device,
affordable prices


Subscribe for updates or just get in touch